Given the minimum deposit required to purchase a property, this is a question we seem to be getting more often.
Giving a cash gift as a deposit
Depending on each lenders requirements, you may be required to keep these funds in your bank account for some time (most commonly 3 to 6 months) – This is usually to prove that you can service the loan and hold savings in your bank account without spending it, it also helps if you can add some of your own funds to this gift as well.
It is not easy for parents to give a cash gift as most parents don't just have large amounts of cash available to give to their children.
If parents are borrowing funds to lend to their children then they will be personally responsible for paying those funds back to the lender.
Using the family home or another property as a guarantor
By using the family home or another property your family will not have to hand over any cash and you can avoid having to save the deposit over many years.
As a buyer you still need to prove to the lender that you can repay any loan amount you are approved
Your parents/family will also need to have enough equity available in their own property to go guarantor.
I have found that there is lots of hesitation from parents when it comes to using property as a guarantor. This is usually because they worry that if their children default on the loan they will lose their home.
Yes there are risks in allowing your family to use the equity in your home. If a child defaults on the loan the guarantor will be responsible (this does not mean the guarantor will lose their home) in repaying the loan.
It is important to discuss and have a plan for any unforeseen circumstances such as injury or illness that would prevent children from making the required repayments.
Partnership
Parents can help by sharing the burden of making loan repayments.
There are risks when it comes to a partnership. If you or your partner has your own ideas that are in conflict with your parents… such as renovations, using equity to travel or selling, all parties to the partnership will have to be in agreement before making changes.
Allowing children to live at home
If parents can allow their children to live at home longer or even move back home after moving out this will save on having to pay rent. Children can provide a small amount of funds to cover food, bills and for the mortgage if there is still debt over the home.
To learn more about how much deposit/equity is required or to discuss the above options or any other alternative so you can buy a home sooner, please contact our Mortgage Broker, James Lane on 1300 982 499.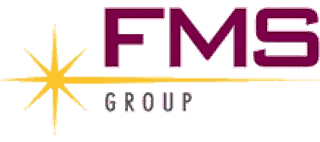 Long Jetty office: 1/501 The Entrance Road, Long Jetty, NSW 2261
Gordon office: Suite 102, 7-9 Merriwa Street, Gordon NSW 2072