Did you know that 70% of people experience conflict around money? We feel there's enough to fight about (do we really have to visit the in-laws again this weekend?!) so here's some tips about sharing your finances that will hopefully keep this part of the relationship as calm as possible.
SET YOUR FINANCIAL GOALS TOGETHER
Ask each other what you want to achieve and when. Ensuring your priorities are similar or the same is important for any relationship, and to reach those goals, you'll need to pay for them! It could be to buy your own home, invest in properties, have your dream wedding, start a family, travel the world, start a business, retire. If this is discussed as early on as possible, there should be little surprises in the future.
WEDDING BUDGET
If a wedding is on the cards, deciding on a budget early in the planning stage is super useful. Are you willing to sacrifice your current lifestyle to save more, sooner? Or are you happy to have a longer engagement and not have to be as strict? We've written more about finances during the wedding planning process here.
BANK ACCOUNTS
Having a joint bank account plus a separate account for each person will relieve a lot of stress. The joint account can be used for bills, mortgage/rent, holidays, food shop etc and you'll both have the independence of your own money in your individual accounts to spend as you please. As long as you're both depositing enough into the joint account to cover all bills, there shouldn't be a reason to bicker!
TRACK YOUR FINANCES
You don't have to keep tabs on every dollar you ever spend but it's a good idea to use extra income wisely. You could get the most out of inheritance or pay rises by seeing an expert who could help you invest or find the best account to get the most from your savings. We hear there's an excellent company called FMS Group who can offer these services…
IT'S NOT ALL PLAIN SAILING
Unfortunately, everyone in their life will have to endure tough times. It's sensible to be prepared for the unexpected, hence people having a rainy-day fund. Unexpected unemployment, illness/injury or even a global pandemic are just some of the events that could arise. These times are stressful enough without having to panic about your finances. This is when you'll be so grateful that you paid for insurance; Home and Contents Insurance, Life Insurance and Income Protection Insurance are just a few that you'll be glad have you covered.
If there's anything you'd like to discuss with our specialists, give our office a call on 1300 982 499 or CLICK HERE and we'll be more than happy to help you.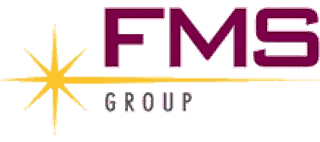 Long Jetty office: 1/501 The Entrance Road, Long Jetty, NSW 2261
Gordon office: Suite 102, 7-9 Merriwa Street, Gordon NSW 2072