Finances can be overwhelming, and we want to help you feel more comfortable and in control of yours.
We've got six steps of our financial advice process to try and simplify it for our new and existing clients but if you ever have any questions, click here to contact us.
Step 1: GETTING TO KNOW YOU
We will meet with you to discuss your goals, objectives and needs. Our conversation will include what you are wanting to achieve, as well as the services available to you.
Step 2: RESEARCH
Using the information you provided, we'll conduct research on your situation.
We will investigate different strategies and product solutions to help you to achieve your goals and meet your objectives.
Step 3: PLAN PREPARATION
We will prepare a financial plan, known as a Statement of Advice, that will outline the strategies we recommend for you.
Step 4: SHARING WITH YOU
We will meet with you and provide you with the completed financial plan.
We will explain our recommendations and take you through why these have been chosen.
Step 5: IMPLEMENTING OUR ADVICE
If you agree with our recommendations, we will implement the strategies and any product solutions. We will not implement our advice unless authorised by you.
Step 6: KEEPING IN CONTACT
It is important to review the advice we provided, your circumstances and your goals, to ensure you keep on track.
Your ongoing service agreement will outline when we will meet again to review your financial situation and goals.
As always, if you would like to talk to someone at FMS Group further, don't hesitate to get in touch.
Phone: 1300 982 499
Email: admin@fmsgroup.com.au
or click here.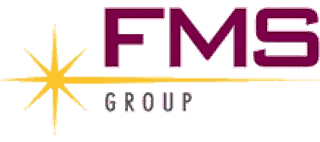 Long Jetty office: 1/501 The Entrance Road, Long Jetty, NSW 2261
Gordon office: Suite 102, 7-9 Merriwa Street, Gordon NSW 2072