In our last blog we talked about making the decision whether or not to refinance, this week I want to delve a little deeper and share with you some of the reasons that you might want to consider before making your decision. As I alluded to last week there are so many great offers around these days there is no real need to stick with the same lender. Of course there will always be a reason for some people to pledge their loyalty to one provider and that's OK, just know that it's not always the best deal on offer.
As with any financial decision, it's always a good idea to review your situation on a regular basis to make sure that it's still continuing to meet your needs. Not only to ensure that you still have a competitive interest rate but also to check that it has the features and benefits suitable for your situation.
There are many reasons on why someone might want to refinance however, the following seem to be the most common to pop up.
Cha-Ching
It's true, there are many people who 'shop' rates. Competition is high when it comes to mortgages, you most likely will always be able to find a better rate if you shop around.
Consider what the benefits might be if this is a draw card for you refinancing. What will be the final outcome on your family finances by moving to a cheaper rate? You will either have more cash in your pocket or if you can afford it, keep paying the same repayments but instead of paying interest on the loan, the savings you've made in interest are paid off the principal = home loan paid off sooner and better still less interest paid over the term of the loan.
Life Happens
Life changes and so we often need our home loan to be flexible enough to move with our changing lifestyles. Whilst you can plan as much as you like sometimes things come along when they are least expected and the benefits of some breathing space are welcome relief.
Some loans are better than others but if you want to ensure you have a soft place to land in the event of a redundancy, new babies, or you just want a repayment holiday for a while then then your interest rate isn't all that matters. Having the options to change the terms of your home loan without financial penalties are well worth considering and worth discussing with your home loan adviser to compare and work out what will be best for you.
Crippled by Credit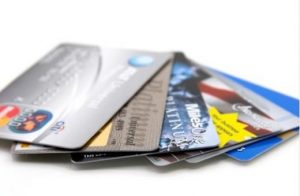 This is a very popular and often a viable option if you are juggling many smaller debts that can be crippling. The option of bringing them altogether into one loan facility can save thousands in interest repayments and loan costs whilst taking the stress out of worrying where and how many loan repayments will be met.
It's no secret that interest on credit card debts and personal loans are significantly higher than a standard home loan rate, however it must also be said that sound debt management is required to ensure that credit cards should only be used in emergency or better still (in some instances) destroyed after debt consolidation and where possible increase loan repayments to meet the increased loan commitment.
Reno or bust
Australians have fallen hook, line and sinker for renovation. With the many home renovation shows on free to air television from minor maintenance to a major (and sometimes high end) makeover, Aussies have been bitten by the renovation bug.
Rather than packing up the whole family, renovation may be a more achievable project.
Having equity in your property may unlock the necessary cash for more space or an upgraded kitchen when you need it most. Being able to refinance your loan to pay for renovations may be a good thing.
Thousands of refinances happen each week, there are of course many more reasons you may want to refinance than listed here. When refinancing consider the best options available for you and your needs, this means that you really need to understand what you're trying to achieve with your home loan, interest rate, repayments, fees, options and over what time period. As usual cheapest is not always best and can also mean higher fees.
As always, I highly recommend you speak with an expert in lending whether it's your bank, financial planner or a mortgage broker before making any decision to refinance or take on more debt. For an obligation free chat about your refinancing requirements, please give me a call on 1300 982 499.
I'd be happy to help.
James Lane
Mortgage Broker and Financial Planner at FMS Group